FAQ's
Here's a list of all of our FAQ's.
1. Does the other person need a TAPiTAG?
No, the other person doesn't need a TAPiTAG for you to share your information.
2. Do I need to Download an App to use TAPiTAG?
No, we like to keep things quick. Once you TAP your card off another device, your TAPiTAG profile will load up in the receivers web browser. Your profile is shared in seconds.
3. Does TAPiTAG only work for iPhone?
No, TAPiTAG works for both Android & iPhone. A full list of compatible devices can be found in the footer
4. When I TAP my TAPiTAG off a mobile device, can the receiver save my contact details?
Yes, check out the image below. All the receiver has to do is TAP the 'Save Contact' button.
5. Can I customize my profile with my company logo & color's?
Yes, absolutely! You can change your Banner color, banner logo, profile picture & bio. You're in total control of how your profile looks. If there's a color or logo you want us to add, just reach out to us & we'll be happy to add it for you. The below images will show you how to make the changes you need:
Change Banner image:
Upload Banner Logo:
Upload Profile picture & add a Bio: 
6. I have an older iPhone. How can you active the NFC function?
It's very simple, just open the Command Centre & TAP the NFC icon. Now you can TAP your TAPiTAG & your details will share instantly. Image below shows you how it looks: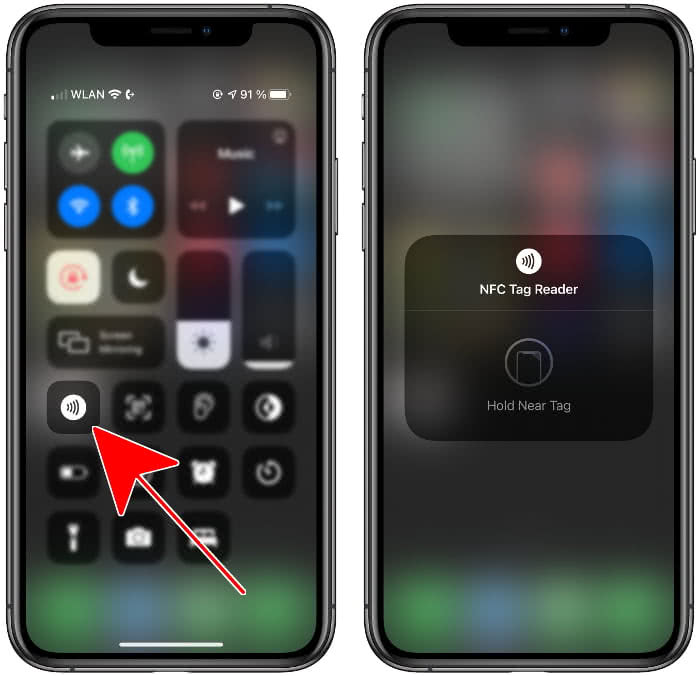 7. What is the best place to TAP my TAPiTAG on an iPhone or Android?